WiseFax is a Windows fax app which allows you to send a fax from your computer with Windows 10 quickly and easily.
Can I fax from Windows 10?
Download and run WiseFax Windows fax app.
Open or scan the document that you wish to fax.
Select recipient's country and enter recipient's fax number.
Sign in and make a one time purchase of fax tokens, if required.
Click the "Send" button to confirm your fax.

WiseFax supports PDF, Microsoft Office, Apple iWork, LibreOffice, OpenOffice, Hancom Hangul, ScanWritr documents, and JPEG, GIF, PNG, HEIC, BMP bitmaps and TIFF scans. In addition to that, you can also use your scanner to scan documents into WiseFax and fax them.
Installing WiseFax
You can easily fax from Windows 10. Installing WiseFax app is as easy as it gets. Simply download it by clicking this link and run it. Windows fax app WiseFax will automatically create a shortcut in your Start menu and on your desktop.
Sending a fax
Start by clicking the Click here to select the document to select the document you wish to fax, or by clicking the Import from scanner button to scan your document.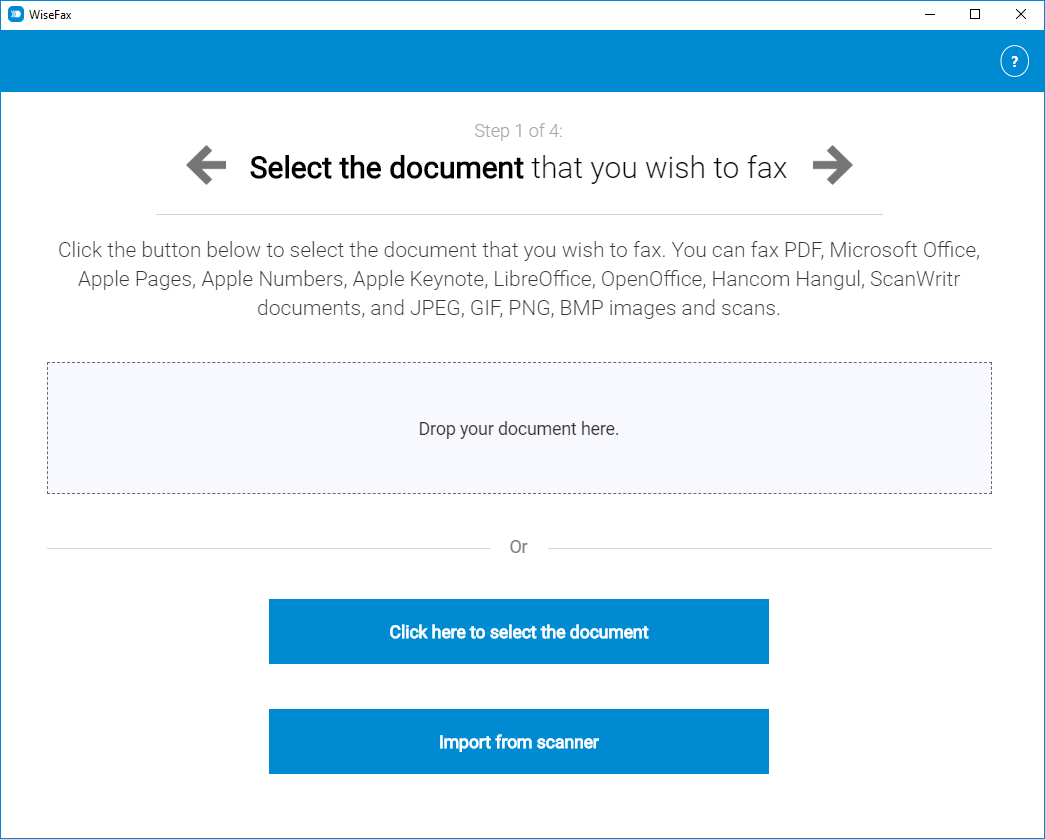 In the next step, you can preview the document, edit its content and select pages that you wish to fax. Then enter recipient's fax number and that's it. WiseFax will do all the rest for you. You will receive an e-mail confirmation as soon as your fax will be processed.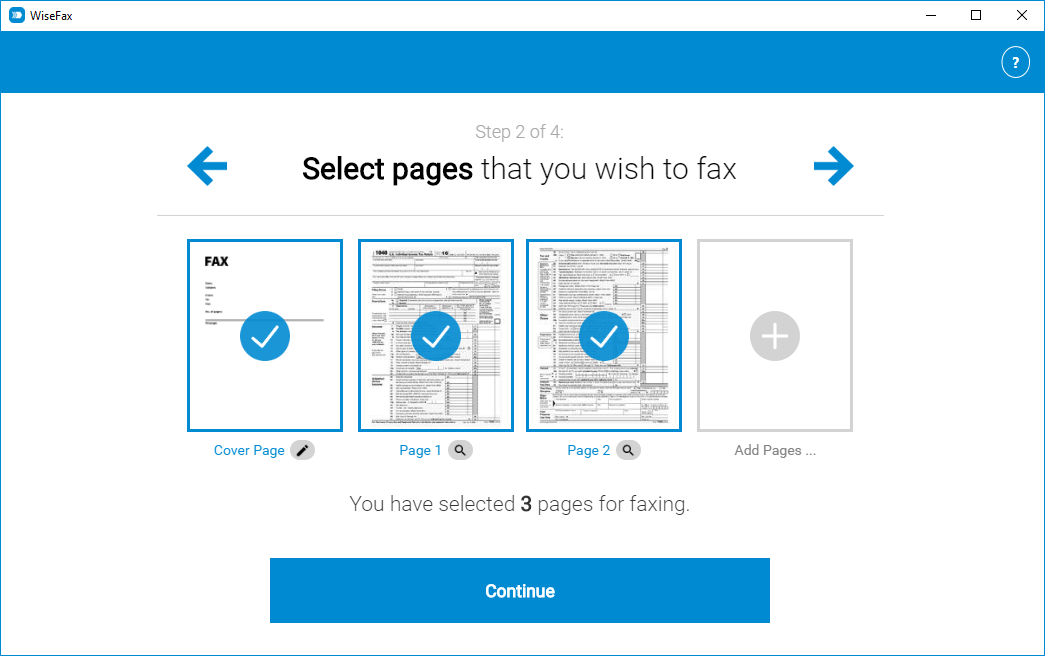 WiseFax is a pay-as-you-go fax sending service. With WiseFax Windows fax app you can send a fax without signing-up for a subscription. There are no hidden fees. Quick, simple and transparent.
Get WiseFax app for Windows 10 and start sending faxes instantly
Now you know you can fax from Windows 10 very easily. WiseFax Windows fax app is available for Windows 10, 8 and 7. Click here to install WiseFax on your computer and start sending faxes instantly.

More resources
Scan, crop, enhance, fax
How to fax Word document?
WiseFax add-on for Google Docs
Fax from Gmail
How to send fax online?
Can I Fax From Windows 10? Yes, just install WiseFax Windows fax app and send fax now!